Korea Ceramic Foundation, "Shall I make grains of rice with clay?"
Createdd
2018-10-19
Hit
284
Contents


The Korea Ceramic Foundation (Representative Director Seo Jeong-geol) is hosting the Icheon World Ceramic Center Special Exhibition "Grains of Rice" until November 8.
This exhibition features 49 artworks by domestic and international ceramic artists including Cheon Han-bong, Kim Jeong-ok, Hwang Jong-rye, Shin Cheol, Kim Do-yeong, Chuck Hindes, Hori Toshiro, Shinjo Sadatsugu, Juana Mendoza, and more.
In Part 1, earthenware and pottery from prehistoric times to the Three Kingdoms Period are displayed, allowing visitors to imagine the food and farming culture of those ancient times. In Part 2, artifacts such as rice storage vessels and rice cookers from modern times are exhibited.
Part 3 is composed of 'Joseon Dawan Master', Cheon Han-bong's recreation of maksabal, which are bowls for hot soup and tea, and idodawan, which are maksabal that morphed into teacups during the Japanese colonial period. These represent the dining culture of the Joseon Dynasty. There are also artworks by Kim Jeong-ok, Hwang Jong-rye, Shin Cheol and more, who are renowned for their dawan, or teacups.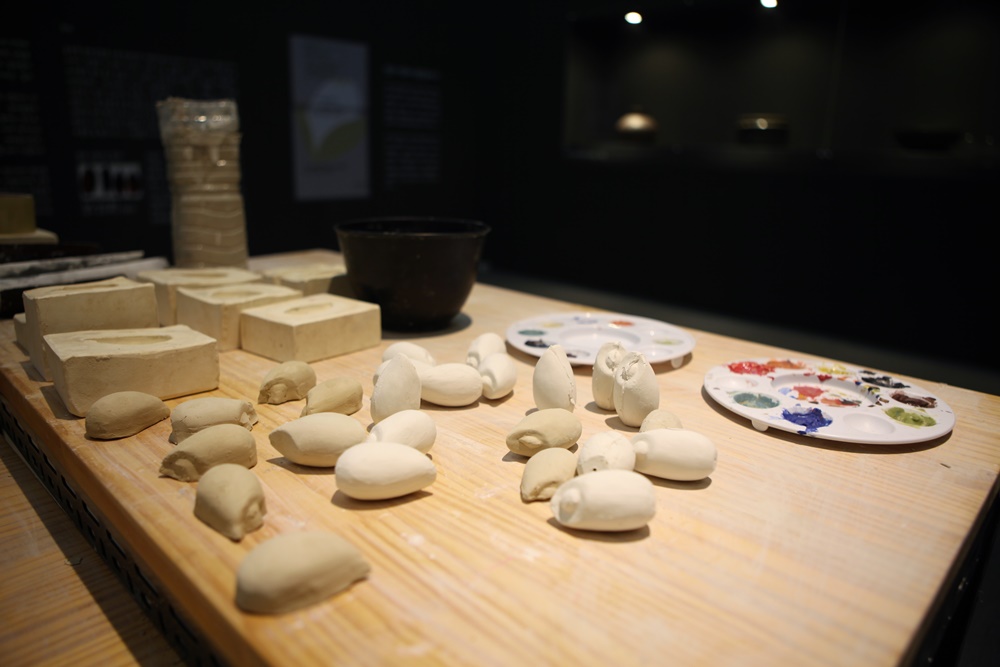 There are also special experiential programs for visitors to enjoy along with the exhibition. "Making Grains of Rice with Clay" is a program within the 2018 Icheon Rice Cultural Festival (October 17 to 21) in which visitors can make grains of rice with clay and grain molds and then paint them, making colorful grains. These works are displayed in front of the exhibition hall as a unique exhibition for visitors to enjoy.
The program takes place during the weekends, holidays and Wednesdays in conjunction with the monthly culture event. However, during the Icheon Rice Cultural Festival (October 17 to 21), the program runs every day.
The special exhibition "Grains of Rice" runs until November 8. Please refer to the Korea Ceramic Foundation website (www.kocef.org) for more information.