Free Gyeonggi Art Center Performances in December
Createdd
2018-12-03
Hit
420
Contents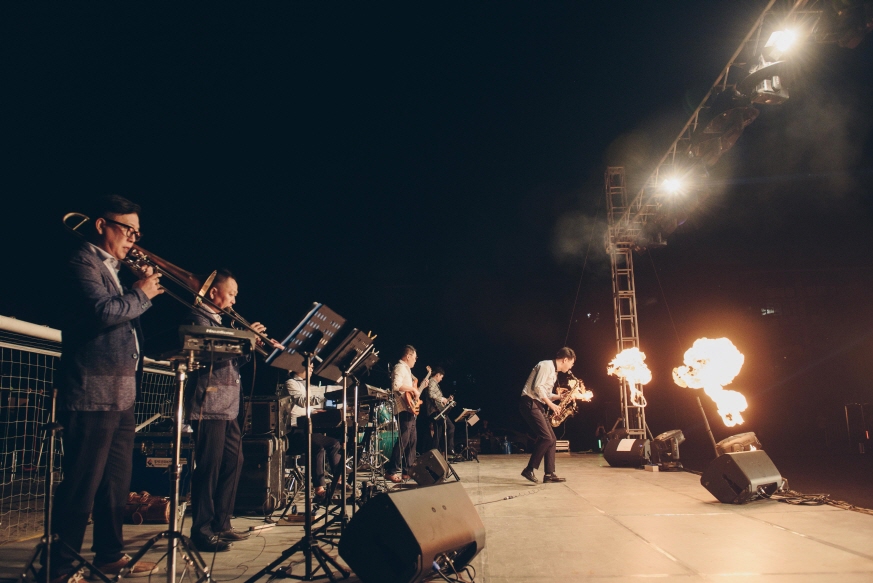 The Gyeonggi Art Center is hosting various free performances in December.
Performances will be hosted across the province with free admission for Gyeonggi residents.
Every Wednesday and Friday from December 5 to 21 at 11:30AM, there will be Cultural Healing performances taking place at the Good Morning House (the former Gyeonggi gubernatorial residence).
The Cultural Healing show will feature performances by young artists who have been selected through competition. There will be performances by the male quintet Uangelvoice, the Korean traditional music project group Re:Um, the saxophone ensemble S.with, and more. Tickets can be purchased through the Good Morning House website or on site.
The Gyeonggi Pops Ensemble is also holding a fusion concert on December 19 at 3 PM at the Pyeongtaek West Culture & Arts Hall.
The performance will feature the Gyeonggi Pops Ensemble's rendition of K-pop, pop, semi-classics, original movie sound tracks, musical numbers, and more.
The performance can be attended without prior registration.
For more information about the performances, please visit the Gyeonggi Art Center website or call 031-230-3200.

Gyeonggi Art Center Free Performance Schedule for December
– December 5 (Wed) Good Morning House (11:30AM) : Re:Um
– December 7 (Fri) Good Morning House (11:30AM) : House Concert
– December 12 (Wed) Good Morning House (11:30AM) : PNI
– December 14 (Fri) Good Morning House (11:30AM) : S.with
– December 19 (Wed) Good Morning House (11:30AM) : House Concert / Gunpo Surisa Temple (3 PM) – Pyeongtaek West Culture & Arts Hall
– December 21 (Fri) Good Morning House (11:30AM) : House Concert